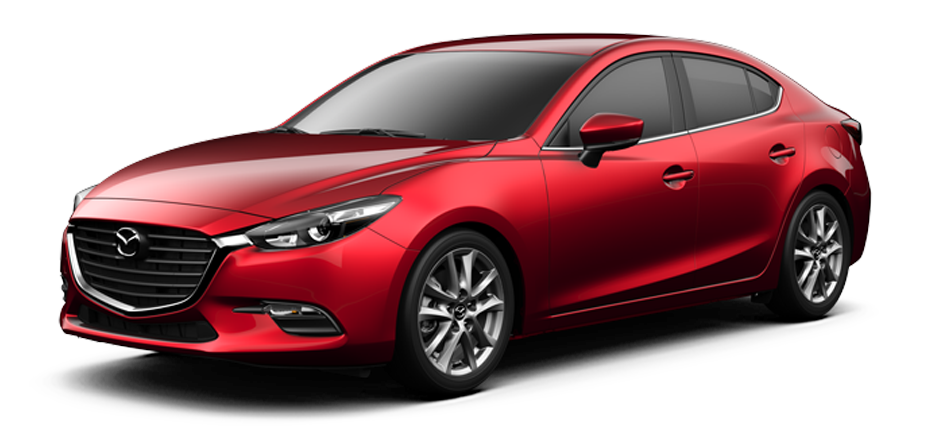 The Mazda3: Where Efficiency Meets Fun
Do the words "compact car" make you feel … somewhat underwhelmed? We don't blame you. There aren't many entries in the compact automobile market that inspire excitement. That is, of course, with the notable exception of the Mazda3. This zippy, stylish, easy-handling little car has enough vim and vigor to shake off the preconceptions of what a compact car can do. It's the everyday car for those who wouldn't be happy behind the wheel of something that screams "everyday car." From the daily commute to the weekend road trip, the Mazda3 can handle anything you throw at it-and it does so with unflagging style and peppy performance. The interior is remarkably comfortable and well appointed, as you might have come to expect from the Mazda brand, hinting at a vehicle that's far more expensive than its price tag reveals. And let's not forget one of the main selling points of this compact car: Its impressive fuel efficiency will keep you going for longer stretches without filling up-value that will continue to stack up for years to come. 
Available in both sedan and hatchback body styles, the Mazda3 manages to be both sensible and spirited, with impeccable handling that makes you want to seek out winding roads in and around Atlanta to explore on a lazy Sunday. Whatever draws you to the compact car segment, the Mazda3 deserves a closer look. We at Hennessy Mazda are always in favor of exploring the vehicles that make your shortlist in person. Nothing reveals a car's true nature and the way you feel inside it better than a test drive. Drivers in Jonesboro, Lake City, and Ellenwood, we invite you to visit our dealership for an up-close encounter with the Mazda3. Take one for a spin and see if it suits your needs. If it doesn't, we'll help you find other viable options among our astounding inventory of new and used models! 
What's New in the 2019 Mazda3
Mazda's amazing compact car is being completely redesigned for the 2019 model year - and what an impression it is sure to make! Among the notable rumored changes are a brand-new style along with a new engine technology known as SKYACTIV-X. This is a compression ignition system that increases power and fuel efficiency in the Mazda3. In fact, it is estimated that this optional engine in the 2019 Mazda3 will deliver somewhere in the neighborhood of 190 horsepower and 207 lb-ft torque. While final details on the newly redesigned 2019 Mazda3 are still forthcoming, the buzz about this beloved car's style changes have everyone excited at our Morrow, GA Mazda dealership. If you would like to be among the first to take a test drive of this model, just contact us online!

Mazda3: History Highlights
The Mazda3 hit the scene in 2004 as an entry-level subcompact car that was both sporty and feature-loaded. Its 2.3L Inline-4 engine was rated at 160 hp. The next couple of incarnations added variable valve timing, new trims, and an optional stability control system in some of the upper-level trims. A redesign in 2010 modernized and improved upon technology and comfort features. The next two years brought slight alterations, such as adding standard stability control and minor styling changes both inside and out. Another redesign in 2014 brought on new equipment, trims, upgrades, and an improved engine. Today's Mazda3 cements its reputation as one of the most stylish, efficient, and exciting vehicles in the subcompact class.
Buy or Lease from Hennessy Mazda in Morrow,
GA
Are you sold yet on the Mazda3? Do you still have some narrowing down to do? Either way, our friendly, helpful sales associates at Hennessy Mazda are here to help! They will listen to your list of must-haves, your driving needs, and your budgetary restrictions to offer you expert insight into which models will work best for you. Whether you're considering a new or used Mazda models, whether you're buying or leasing, we can point you toward special offers and incentives that can make it more affordable than you thought it could be to drive home the vehicle you want. Our dealership is located at 7261 Jonesboro Road in Morrow. We can't wait to meet you and help you find a great Mazda at an even better price!