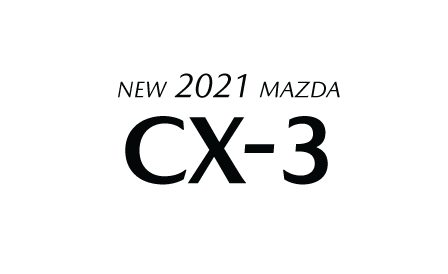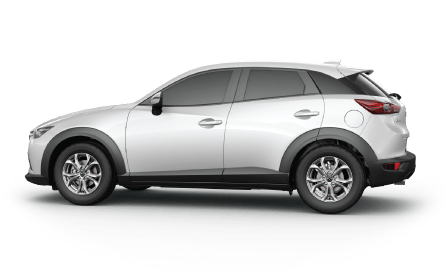 The Mazda CX-3 Drives Like a Dream
Sure, SUVs are the MVPs of the road these days. Suitable for families on vacation, adventurers seeking off-road prowess, and commuters alike, these spacious and stylish vehicles appeal to people on varied platforms, for a host of different reasons.
For drivers who appreciate these vehicles for their many attributes but place a higher priority on nimble handling, easy maneuverability, and solid fuel economy, there is the Mazda CX-3.
This subcompact crossover is an excellent contender on the road among a crowded class of similarly sized vehicles, standing out with its exciting driving dynamics, cutting-edge technology features, and comfort-oriented cabin.
If you know anything about the Mazda brand, you probably know that Mazda vehicles are prized for their fun-loving road performance. They feature energetic engines and remarkably tight handling that brings joy back to the road – no matter where you're headed.
A crossover that can bring you excitement even on your morning commute? That's something that deserves a closer look. And that's just what you can get – not to mention a thrilling test drive – when you visit Hennessy Mazda and explore the CX-3 models we have on our lot.
Maybe the CX-3 is perfect for you, or maybe a slightly larger crossover like the CX-5 will be better suited for your family's needs. At Hennessy Mazda, we have a fantastic array of all the new Mazda models you love – as well as a massive and diverse selection of used vehicles of all kinds. The one thing they all have in common? Amazing low prices. Combine those with our special savings and incentives, and you're in for the deal of a lifetime. Come see us today and find out how much you can save on your dream car.
What's New in the 2021 Mazda CX-3?
For 2021, Mazda has made night vision pedestrian detection a standard safety feature across the CX-3's trim range. They have also enhanced the SUV's automatic LED headlights. The 2021 CX-3 also comes with all the updates that Mazda has made to their sleek subcompact since the vehicle debuted in 2016. These upgrades include the addition of smartphone connectivity for Android and Apple devices as standard features, a boost in horsepower, and the issue of smart safety features like automatic emergency braking.
History Highlights of the Mazda CX-3
The Mazda CX-3 has only a short history to pull from. It debuted in 2016 to complete Mazda's lineup of SUVs. Well received for its fun-loving character and strong value, the CX-3 was built on the same platform as the subcompact Mazda2 and was 9.6 inches shorter than its big brother, the compact CX-5.
With its more aggressive look, sporty spirit, and tech-savvy features, the CX-3 won over a large share of subcompact crossover shoppers right off the bat.
Today's CX-3 has surpassed its initial incarnation with improved handling, updated tech features, additional standard safety equipment, and more. It remains a strong competitor on the road and stands up to rival SUVs and sedans alike with its versatility, peppy performance, and well-rounded appeal.
Why Should You Purchase or Lease from Hennessy Mazda?
We at Hennessy Mazda are not just here to sell you a car, but to give you an all-around great experience. Our product specialists are happy to walk you through our broad inventory of both new and used vehicles and help you narrow down your options. When you've come up with your main contenders, we'll put you behind the wheel for a test drive so you can experience each car firsthand and see if it works for you. The best part? Whether you're buying or leasing, we can help you get the best offers and incentives to save you as much of your hard-earned money as possible.
Get in touch with us today and let us answer any questions you may have about our selection, financing options, or special offers. When you're ready, stop by our dealership at 7261 Jonesboro Road in Morrow and meet with a member of our team who will do what it takes to make this your best car-dealership experience ever!