Toyota RAV4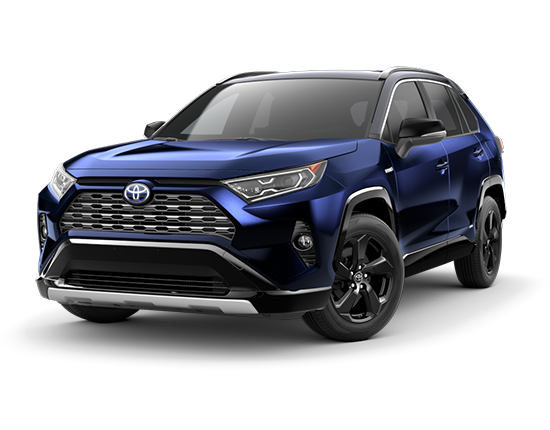 2020 CX-5 vs. 2020 RAV4
If you're in the market for a reliable vehicle that combines comfort without skipping on efficiency and performance, the compact SUV class offers some tight competition. At the head of the pack, the Mazda CX-5 leads the way with a refined cabin and decidedly athletic handling. Toyota also appeals to drivers with the RAV4's economical engine, but when it's time to choose, the decision can be close. Let's compare these SUVs side by side to see which one offers the right qualities for your needs.
Value and Pricing
Mazda knows that high quality doesn't have to demand a prohibitive cost, and the CX-5 offers all its premium comfort, performance, and design for a lower starting price than the RAV4. The CX-5's base model comes loaded with popular features and the delightful handling that Mazda is known for, all while asking less than the entry-level RAV4 and its standard features. As you climb up the trim range, you'll notice that many of Toyota's appealing features are only available within certain packages, requiring an additional cost to make the most of each trim. The Mazda's trim range provides luxury-quality comfort and power without the steep price tag.
Interior Quality
Both SUVs promise plenty of passenger and cargo space in their airy interiors, but you'll notice design and quality differences as soon as you open their doors. The CX-5 stands out in its class with a decidedly upscale cabin, and its sophisticated furnishings would seem just as much at home within a luxury vehicle. The styling is sleek and understated, with standard cloth upholstery and soft-touch surfaces throughout. You can also upgrade the fit and feel with leather-trimmed seating. The RAV4 received a complete redesign in the previous model year, and its interior updates have endowed the SUV with some quality materials of its own. The RAV4 does not offer real leather upholstery, however, and your passengers might notice that its synthetic leather option fails to pass as the genuine article.
Performance
A smooth ride is the minimum a compact SUV should provide in terms of performance, and the CX-5 far exceeds the class standards with its renowned Mazda-engineered handling. The agile SUV carves corners with poise and maneuvers with ease through busy highways and congested parking lots. While fit for a particularly sporty drive, the CX-5's suspension also takes the edge off of any bumps you encounter on the road, leaving your passengers undisturbed by uneven pavement. While the RAV4's ride is reliably calm, it does allow road noise inside, potentially interrupting your onboard entertainment.
Find Your Next SUV at Hennessy Mazda
If it sounds like the Mazda CX-5 has the quality and capability that you're looking for, it can be yours here at Hennessy Mazda! Call or come see us whenever you'd like to learn more about this versatile SUV, and feel free to ask any questions you might have about its available trims and features. You're welcome to visit us for a test drive, and you can even get an early start on the financing process by filling out the application online.